This conversation sparks from a mini-conversation over @ Rollo's and from The Thread.
The scenario is 2 decent looking chicks are the only options at a bar.  Jock Bro and his two cronies show up.
The better looking chick opens up Dude Bro.
Dude Bro is used to the attention.
Fast Forward a few minutes and the dudes start entertaining the chicks.
While they're having a jolly old time at the bar – Mr. Smooth enters the frame.
He makes a beeline for the chick
goes to her side
locks in body wise
whispers in her ear
basically commits grand larceny for the Jock Dude and his bros.
I don't have Rollo's thread open, but Mr. Smooth even sends one of the dudes away by moving a chair or something.   So not only did he outclass Jock Dude, grab the chick, he even sidelined the underlings.
NOT COOL MAN!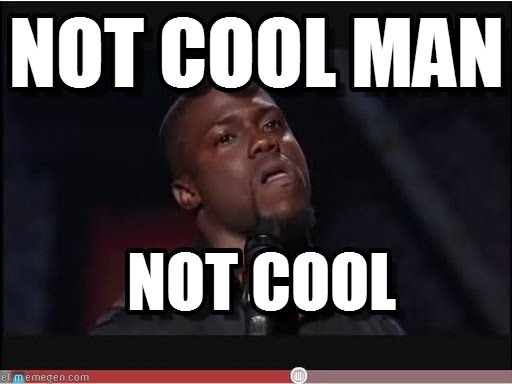 My analysis isn't really on Rollo – but it does meld with what we're talking about over at the Moma's and Rudebwoy's thread – about what Alpha REALLY means.  So this post is putting together a few things I read today.
There is a textbook definition of alpha.
There are also examples from nature.  Many of the natural examples are in dispute. The OG example was about wolves, and that has found to be untrue.  I read something today about tracking animal movements within herds – and the so-called omegas were still able to gather their own cronie and get stuff done.   Contrast that with the Walruses and Lions – where the top male gets all the best food and mates with the majority of the women.
In the game-o-sphere, we have confirmation bias, so we like the Lion/Walrus alpha model and discard things that don't fit that model.   From here, you should be hit with all sorts of ads for Jack3d (do they still make Jack#d), Creatine, and the Dodge Demon.  Oh wait, I don't have any advertising on this site.
But recent times has a very narrow vision of what Alpha is.  Based on the forum it's almost always some Oil Rig guy in Belarus or some place where women are women.
You know me though.  I think this alpha stuff is some bull.  Old school PUA basically debunked the idea that you needed to be this manly man in order to get the type of relationship you wanted.  Same with the money.
Most of the time, I mock that whole "alpha" stuff.
I mock it, because I came up in this game in black clubs.  In a black club there are plenty of tall, well built, black dudes. Some are rich. Some well dressed. Some good dancers.  Some very personable.  Many were very loud.  And despite all of these natural advantages, they would fail time and time again.
The worst absolute worst type of dude at this club was probably the most in terms of alpha.  Alpha often means "taking what you want from life".  The guys that were going gorilla, and grabbing any chick by the hand, forearm, or bicep were the worst.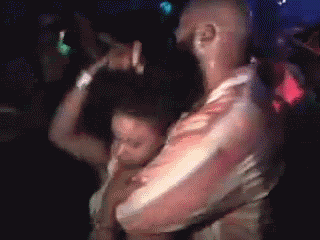 This is the sort of thing the Beyonce's and Demi Lovato's of the world have nightmares about.
But that's just black clubs right?
When I go to mixed clubs or lily white clubs – it's the same basic patterns.  Guys with "the goods", the look of "alpha" get initial attention, rap to chicks, and you see the chicks fail to light up, sometimes die on the inside.  You gotta add a lot of alcohol to the mix for the off beat "grind on her ass from the back" "move" to work.
But, hold up a sec.  (c) Bushwick Bill
Before we throw out the baby with the bathwater, let's go a little deeper.
Sometimes this neanderthal shit – this take what you want mentality – does indeed work and sometimes it doesn't. I'm not gonna let my personal bias stop me from trying to break it down.
The scene I started this with was probably a genuine in the real world alpha.    Tall, good looks, leader of men, took what he wanted.  Now if you read what Sentient dropped, basically he went into dancing monkey mode with the chicks for laughs.  When you're at the top of the mountain – you can do that.   The King gets to do whatever he wants.
But then you had a literal Alpha Male Other Guy (AMOG) come into his kingdom and basically pull a Rhaegar on his Lyanna Stark.
Who was the alpha here?  The strong tall guy?  Or the skinny tall guy who took the girl?  Who would win in a fight?  Who had more money?
And that's one of the reasons I dislike all this He-Man stuff masquerading as game.  Leaning on the contemporary short sighted ideals about manhood, manliness, alpha – does not let you figure out what happened here and why?  Because she should have stuck with the stronger guy.  She should have done the quick mental calculus and realized that the skinny guy had a lower SMV.
Let's take a quick detour.
So part of the patented Archie "Get to Know a Girl During an Ice Cream Social" process (only $49.97 at your local torrent site) – is after you've finished a banana split and she's chilling in the afterglow – you ask her
"When did you know you wanted to kiss me?"
"When did you know that you liked me?"
"When did you know we'd end up here?"
As a technical note – If you understand my game – this isn't about trying to figure out THROUGH HER, when she fell for you.  You do this as part of the process to build trust after the two scoops have melted.  Again the sub-communications are more important than the communications.
You can't really trust her recollection (or your own). People have notoriously poor memories.  Memories aren't like things recorded in books, they're reconstructed.  That's why you can get kids to remember abuse that didn't happen, or getting lost at the mall when they never did.   You have people repeate stories, stop them, ask clarifying questions – and in order to please you – they modify "the truth".  It's the basis of many a false interrogation. With the game, a chick that just gave you her French vanilla, often wants to feel close to you.  Not always though.  *Hats off to my ladies that hit it and quit it*
People don't especially remember EXACTLY what they were thinking.  I also don't want to get into thinking versus feeling debate.
So even if you can get a plausible answer to this question, you'll never be objectively sure at what point her brain chemistry started to favor your jeans genes.
Also keep in mind, most of communication is non-verbal.  It's touches, facial expressions, micro-reactions, silences that hang, etc.
So this has happened to me a few times, I ask the question and a chick says
"I didn't know I wanted to kiss you, until you kissed me"
Suddenly the Alpha style starts to make sense.
Mr. Smooth in Sentient's story is absolutely sure of himself.  That he'd get the girl, that the guys would be no competition, that everything would go according to plan.    Guys that don't get the game relegate Jock Bro as some Cro Magnon that would get blown out.  They need to find a flaw in his version of alpha to keep the idea of alpha going. But that's not actually what's happening here.
Had Mr. Smooth not shown up, Jock Bro had enough buy in from his girl that they would have been eating some rocky road at the end of the night.  "Alpha" would have won.
Mr. Smooth came in "alpha" as well, just a different sort of alpha.
He was entitled.  He was entitled not because the girl showed interest, not like the Jock.
To bring this back to my story about chicks only deciding they wanted to kiss me as I kissed them*- to an extent you can look at my experience and Mr. Smooth's experience as the bending of reality because you're so sure of yourself.
*The chick was showing me signs that she was ready well before I went in for the kiss.  Lingering looks, embraces, over-laughing – All the basic signs that people around you can observe.  Usually when a chick is falling hard, her GF's come through and yank her by the pony tail so she doesn't make a "mistake". But it was a notable thing for her to say.
I don't want to call it visionary game – but that's essentially what it is.  Mr. Smooth was a visionary.  The idea of the visionary is that you get people to see your vision.  The vision itself can be compelling – but your belief in the vision is what motivates others.  Your certainty.  Ideally it is action first and explanation later.
Mr. Smooth didn't break out a manifesto. But his certainty that everything would go right. That the guys in the group would assume that he knew her, that she would respond favorably, and that the new status quo would basically change the game.
We'll never know what he whispered in her ear – but it doesn't really matter does it?
-Archie