[Ed. This a post that I didn't finish from last year (got about 35)]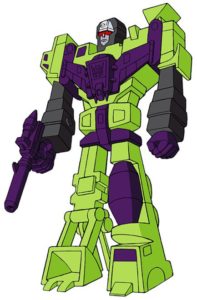 Every sentence I write makes me think about you, the reader.
What do  you need to know to come to the same conclusion that I do?
So I have to keep digging deeper to find examples that will click in your mind.
But that's game.  I'm trying to communicate, express myself, and persuade.  I know from experience (and from work, lol), that breaking down an argument logically is one of the least effective ways to put somebody on your side.
In my process of writing a small game "pamphlet" for you guys to use is the same thing that goes on when you build an opener.
So in the last few weeks, I've come across someone else's opener and modified it, and then also taken my reaction to someone else's story and turn that into an opener.
The Swipe
I straight jacked this from a guy giving day game coaching sessions, and modified it to what I know about a girl's social reality.
So a guy is at the mall, he's walking through courtyard.  He sees a girl he likes.

Now analyzing the reasoning behind the steps.
Step #2 – You have to come at a girl head to head to do this. (that is facing her) Coming from the side or from behind is startling to a girl.  Remember you're bigger and stronger, and she's been fed all of this negative information about strange men.
When I devise an opener, I put myself in the girl's shoes.  If I approach her – what can happen?  What will she be thinking?  In a negative light, and in a positive light?
Step #4 – Why doesn't the guy say Hello, Hi, or Hey?
The guy doesn't introduce himself, because that triggers a scripted response.  She goes on autopilot.
We want to stop the girl from going on autopilot and giving us default answers.  When you say "Hi" – she knows what to do to shut you down.  It's not even conscious.  She's "triggered".  She goes on autopilot, the same way you go out autopilot when some dude on the street tries to sell you a mixtape.  (Odd how women respond to similar stimuli just like men)
Step #8 – He doesn't explain, he lets it dawn on her.
This is what "opens" the chick.
So recap
Put yourself in her shoes when it comes to the approach.
Put yourself in her mind when it comes to what she thinks about, and how she thinks about it – when it comes to the content of what you're going to say.
Does it show mastery of her world?
-Archie