Before we get too deep – the TL DR of the Future of Game post is that we need to become brands offline and online.  We do that by creating a consistent image offline and online with pictures. We then link that online persona OFFLINE.  So when you pull a chick, you add her to your 'Gram.  When you don't pull a chick, YOU AD HER TO YOUR 'Gram (snapchat, etc).
Let' s Recap Real Quick
You should be getting offline experience – because you need to be used to the behavior of women at all times and in all situations
You should be getting online dating site experience.
You should be using best practices for your online dating (good quality photos, narrative photos, good profile, good messages, sending messages at the right time, getting them off the app and onto text, enough value to get the meet – and then using your offline game to make the connection)
But Dating Sites, Tumble, Binder, Plenty of Cupids that's just the beginning.
What I'm talking about is building a brand.  I haven't actually done the full deep dive on The Thin Man method – but he's an older gentleman in NYC – but one of the key ideas he brings to the fold that McQueen and others have also touched on is developing a personal brand.
The Personal Brand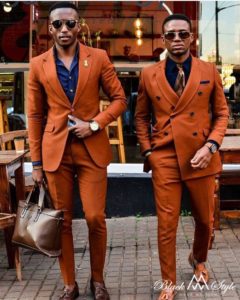 You wear a suit.  You have a money clip.  Your shirt has cuff links.  You cut your hair in a certain style.  Wherever you go – you always look like you, but you always stand out.
These two dudes right here have a ton of style – but it's manufactured.  Imagine doing this every day all day.  It's a commitment.  But if you're in a essentially static environment (your local club circuit that is 20-40% regulars with new jacks on the weekends) – This can actually work well for you.  You can become a local celebrity by committing to a certain look.
So what I'm proposing is inline with how women are making decisions nowadays.  Less girls are going to clubs, more girls are getting dates online.  And they're making a lot of these decisions based on photos only.   You can only do so much for your face.  You can definitely diet and get in the gym. Things that you should be doing for yourself anyway.  You can dress better (which costs either time or money).   And the pics you take, aren't you in the bathroom – but you grab yourself a college kid with a good camera and you create something like this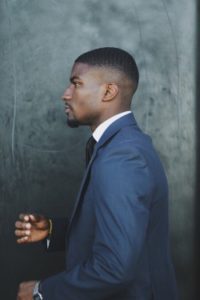 This is the sort of photo that will grab some attention and show you off in a flattering light.  You can always make these better.  Some action shots, and if you got biceps, shoulders, abs, glutes – you know how to get sports shorts so it doesn't look blatant.
Although if you're really killing it- you can go for the blatant look – and write a suggestive profile for those chicks looking for the one and done. (and by one and done I mean sharing a banana split – as this is a family blog)
The key here is that the future of game is developing this overall look that's both online and offline.  When you pick the chick up – she knows what she's getting.
Now this doesn't need to be GQ.  Doing cool stuff – stuff that she wants to see herself doing is the key.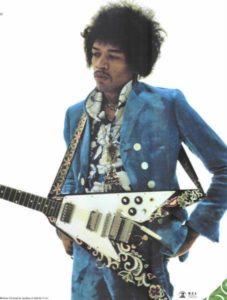 What girl doesn't want to be in the crowd, on the side, back stage with a rocker?
This is (one of the reasons) why guys buy motorcycles – because girls want to look cute riding on the back.
So this starts us on the journey towards the future.
Crafting an image.
The next step is obviously to live up to the image, record it, share it.
I remember talking to soup about this.  He's an artist.  I don't know about his groupie situation, but chicks dig artists.  He can offer her a lifestyle that me a 40-80hr a week desk jockey cannot.
Because girls are now basically living online and doing things for the 'Gram – we have to adapt. We need to be on the 'Gram, constructing an image, a fantasy life that she can be a part of.
That doesn't mean being the black Dan Bilzerian.  It does mean thinking about your Instagram/Online Persona and doing things that other people want to do.
Outdoors stuff, parties, travel, cooking – something that looks good to the eye.
It also means that all of your candid stuff – has to be things that will look good.
Now if you're like me, a dinosaur – this means you actively have to start seeking photogenic opportunities.  So instead of a regular party, you go to a White Party.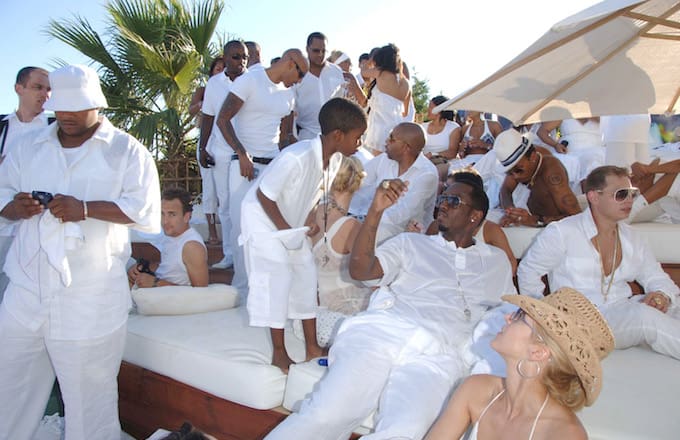 That's something she wants to go to, to be a part of. (this one happened in St Tropez – mine will happen at some bourgie brunch spot)
Now when you show that you're a guy that like mudding on your profile (I dunno maybe you like redneck chicks)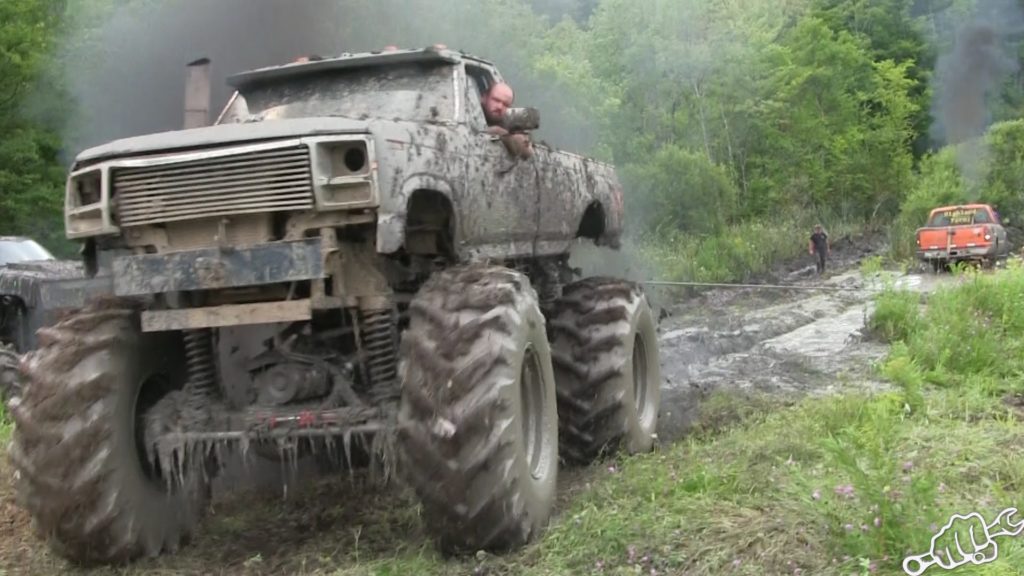 She can see that when you're OFFLINE.
The image is now being constructed – and you're playing in to her fantasy.
And just like regular game, once you have them hooked, once you have them desiring something – you don't let them get it until you get something – until they invest.
So let's recap
You should be doing your offline game – that means getting your behavior to back up your words and image
You should be doing online dating
Now you're creating persona/brand that is your instagram/snapchat, your dating site profile, and you back up the behavior in real life.
And what a lot of guys are doing now – is straight instagram game.  They have a kicking profile, use the various services out there to build followers, and then meet girls with a high # of followers.   The # of pics you have showing the depth of your lifestyle – translates into chicks desiring that lifestyle and you being able to leverage what's going on in her mind.
Now, I'm not saying you need to go down to your Ferrari dealership, location tag, and then snap this pic
Or this one…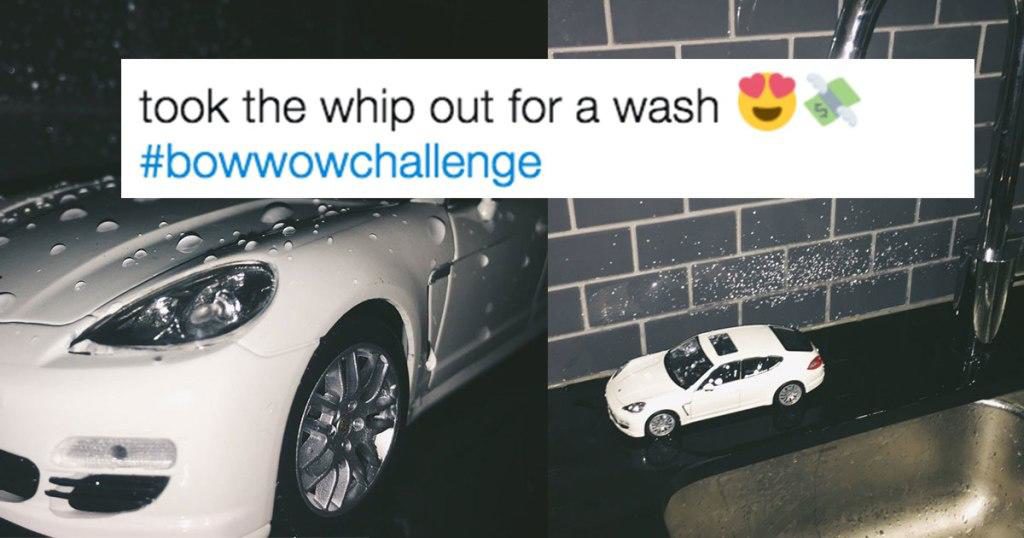 Never that.  This ain't a how to get over on Seeking Ahrangeeement post…
But now that you're creating a wonderland in her mind, and backing it up with your behavior in person – that's going to be the new thing that she looks for.
-Archie